Events
Forthcoming and recent DYYSG events
Last updated 2020-5-7
Due to the current situation with Covid-19 there can be no certainty about future seminars and other gatherings. Hopefully this situation will resolve itself soon and we will all begin to attend events again, so these are a guide to what you might expect when that happens.
Events in England
Longfei Seminars in Hertfordshire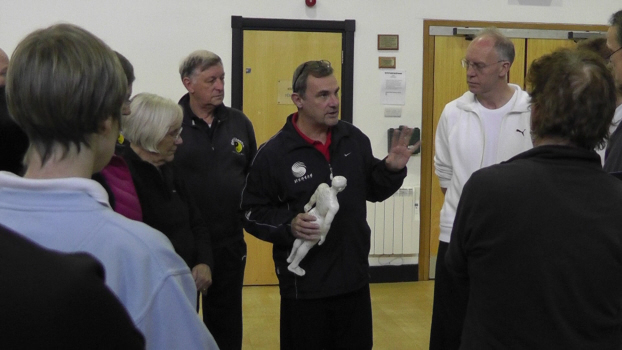 Simon Watson normally holds a Daoyin Seminar on the last Saturday of February each year.
The Longfei Taijiquan Association normally holds a 'summer camp' at the end of July each year, where there is normally some Daoyin teaching on offer.
Have a look at the Longfei website for more details.
Events in Europe
Scotland and Wales
For a list of seminars in Scotland and Wales please use the links below
International Events
Ecole Française de MaÎtre Zhang Guangde
The French school of Professor Zhang Guangde normally offers a wide range of courses each spring and autumn, given by Zhang Jian
See the Kunming website for more details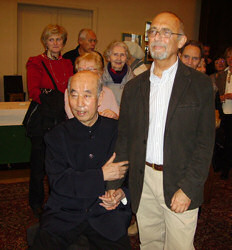 Professor Zhang with Mark Atkinson at the reception held by the Mayor of Biarritz in Professor Zhang's honour in October 2010.