Professor Hu Xiaofei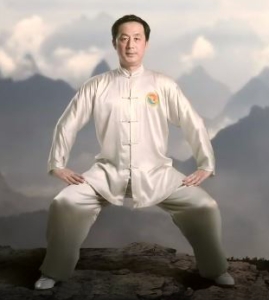 Hu Xiaofei is a professor and Ph.D. supervisor at Beijing Sport University. Professor Hu is also Professor Zhang Guangde's primary assistant, and as such he has distinguished himself in the field of Wushu and Dao Yin for Health and Fitness.
Not only has he spent many years teaching in some of China's most prestigious universities but he has also made many appearances on Chinese television teaching people Daoyin, and reached the public directly with teaching visits to the parks and retirement homes of Beijing. He has been awarded the title of Famous Teacher of Beijing Universities & Colleges.
Professor Hu has taught foreign students from around 40 countries. He is skilled in creating and prescribing fitness programmes. He has also conducted extensive research into the history, theories and application of the traditional physical fitness and health maintenance methods, resulting in the publication of many papers in national journals, and has produced a number of books.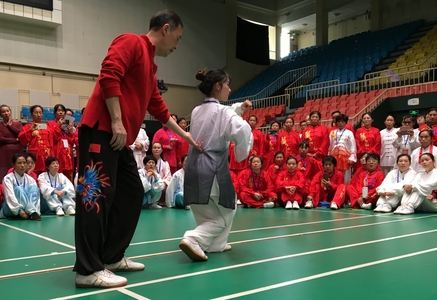 He is Director of the Daoyin Life Enhancement Center and Director of the Daoyin Life Enhancement Teaching & Research Office of Beijing Sport University. He is also involved with the International Health Qigong Federation (IHQF), as Vice Chairman of IHQF Technical Committee, and is a member of the Standing Committee of the China Health Qigong Association.
His travels have taken him to Great Britain, Australia, Japan, Thailand, Korea, France, Germany, Sweden, Denmark and Finland to teach and present his research papers. He was the first scholar of life enhancement ever invited to present a lecture on life enhancement in the United Nations Headquarters, New York.
If you can, it would be well worth while taking the opportunity to train with Professor Hu, either at the Beijing Sport University or on his increasingly frequent visits to the UK and other parts of Europe. His teaching style and warm personality are appreciated by young and old alike, and his lessons are an appealing mixture of good humour and rigorous training.