The English Daoyin Yangsheng Gong Association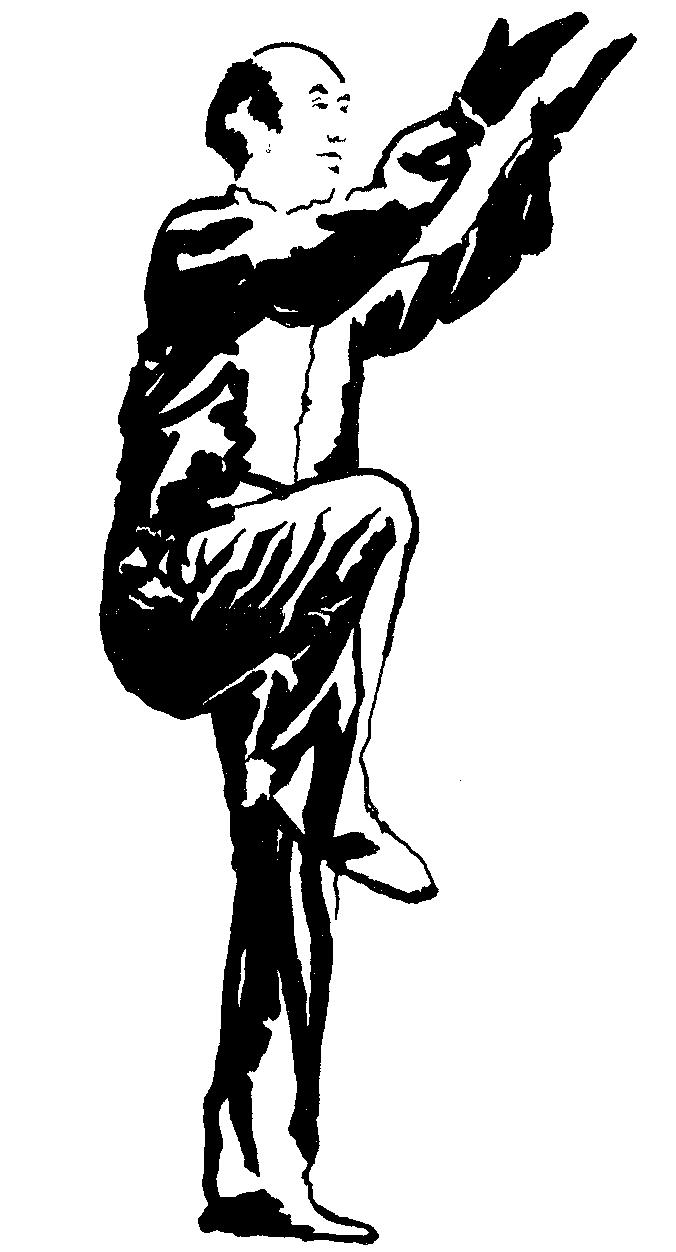 The English Dao Yin Yang Sheng Gong Association was formed by Mark Atkinson in 1999 at the request of Professor Zhang Guangde, creator of Dao Yin Yang Sheng Gong.
The Association has four clear aims:-
To acknowledge Professor Zhang as the ultimate authority in all matters relating to Dao Yin Yang Sheng Gong.
To spread the knowledge and increase the practise of Dao Yin Yang Sheng Gong .
To maintain and improve the standards of teaching and learning in Dao Yin Yang Sheng Gong in England
To gather and share information and teaching materials.
In order to achieve these aims, the association provides opportunities for members to come together to standardise practice. It also disseminates information concerning the teaching programmes of Professor Zhang and other Dao Yin masters.
The Association is an informal organisation run on non-profit making lines and open to all in England who wish to practise Dao Yin Yang Sheng Gong.
Members pay a modest "one-off" fee to cover basic expenses, and no further fees - except for attendance at seminars and formal assessments - are levied at this time. Membership is an individual matter - i.e. fees are not levied on clubs and associations on a "per student" basis, the main purpose of membership being to belong to an organisation which is recognised by Professor Zhang and which can provide a direct connection to him.
Helped principally by the invaluable efforts of Richard and Simon Watson, of the Longfei Tai Ji Quan Association, the English Dao Yin Yang Sheng Gong Association is a thriving one. It presently numbers 30 instructors and well in excess of 3,000 students.
All instructors in the Association are also experienced Tai Ji Quan or Qi Gong teachers in their own right, who have learnt one or more sets of Dao Yin Yang Sheng Gong exercises and wish to pass them on to their students. Standardisation is maintained by regular seminars led by Simon Watson at which instructors are invited to demonstrate their practice and offer it for evaluation. All members are strongly encouraged to visit China to take advantage of the quality of teaching available there. The Association has strong links with Beijing University of Physical Education and the Dao Yin Centre based at the University.
Although an informal organisation, the English Dao Yin Yang Sheng Gong does have an organisational structure.
In common with all the various European Dao Yin Associations, the Honorary President is Professor Zhang Guangde himself.
President and Principal Instructor is Simon Watson. Simon is a practitioner and teacher of the highest quality of Dao Yin and Tai Ji Quan and related Chinese internal arts. Simon's specific responsibilities include representing the interests of Professor Zhang in England, accrediting instructors on his behalf, facilitating opportunities for interested practitioners to work with Professor Zhang in Europe and China, the maintenance and promotion of teaching and learning standards within the Association and with membership.
Vice President is Erik Foxcroft, an experienced student and teacher of Daoyin and Taijiquan, his responsibilities include all aspects of this website and the Daoyin newsgroup as well as producing new teaching material for the Association.
Presently, the Association is developing two major aspects of its aims:-
Encouraging members to expand their own learning by working with Professor Zhang Guangde
.

The Beijing University of Physical Education is the home of the Dao Yin Yang Sheng Gong Centre, Professor Zhang Guangde's headquarters since his official retirement. Dao Yin practitioners who visit China can arrange to work either at the Centre or in the University's Foreign Students' Department.

Although the standard of Dao Yin teaching available in England is excellent, it is a central principal of the Association to encourage all those who are interested in learning this comprehensive Chinese health system to spend some time in China under the guidance of Chinese masters or perhaps even Professor Zhang himself.

The University's Foreign Affairs Division provides a superb package for visiting students, details of which are available from Simon Watson.

Developing teaching and learning materials in English.
Although there is a comprehensive range of books, videos and VCD's available in Chinese, unfortunately, at this time the development of Dao Yin Yang Sheng Gong in the U.K. is limited by a lack of material in English.
The English Dao Yin Yang Sheng Gong Association, in common with its partner Associations in Europe, is committed to doing whatever it can to help to produce teaching and learning materials in English.
Simon Watson welcomes enquiries from anyone - beginner or experienced practitioner - who wishes to learn more about Dao Yin Yang Sheng Gong.