A Brief Biography Of Professor Zhang Guangde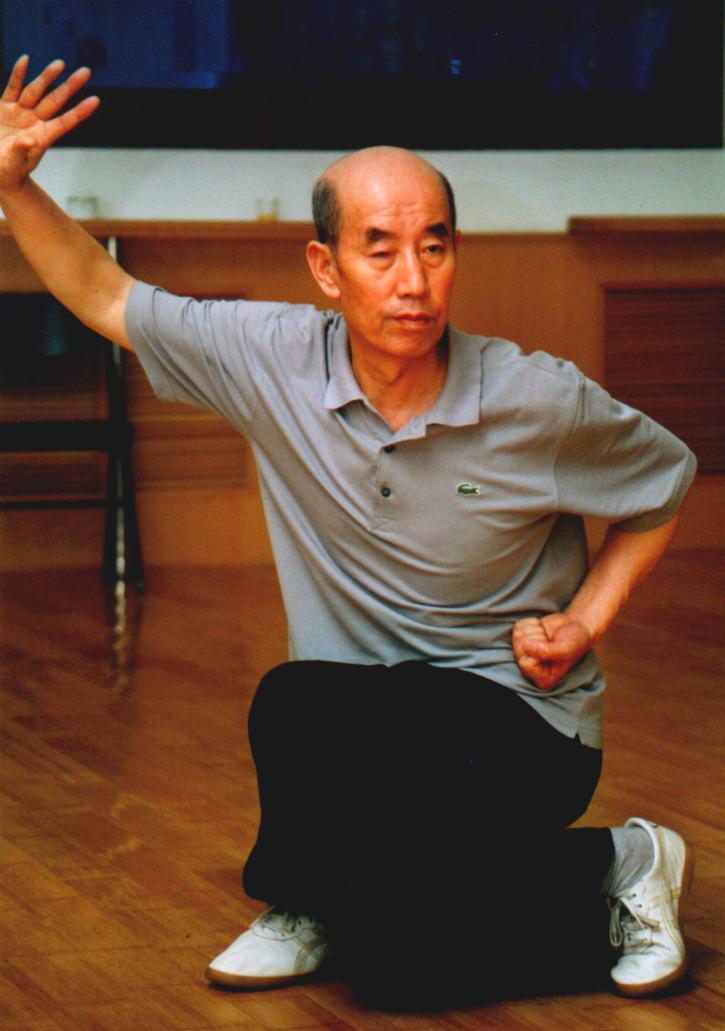 Professor Zhang Guangde was born in 1932, son of a doctor's family in Tangshan City, Hebei Province, China.
Coming from a medical family background, he naturally developed an interest in Wushu, as a means of health promotion through exercise, and from 1955 he studied in the Wushu Dept. of the Beijing Institute - now University - of Physical Education where he has remained ever since, progressing from student to Senior Professor of the University.
In 1974 doctors diagnosed a severe illness the cause of which was allergic and could not be treated medically. At that time he undertook a deep study of traditional Chinese medicines, in particular the methods of Daoyin (guiding and inducing the free flow of Chi (internal energy) inside the body) and also Tai Chi Chuan.
Basing his work on this huge wealth of traditional knowledge, Professor Zhang developed a new style to combine the methods of Daoyin with physical exercise and mental cultivation. It was through the use of this health system - Dao Yin Yang Sheng Gong - that it is claimed that the Professor overcame his own illness and offered hope to many thousands of patients suffering from a variety of medical conditions. In China his method of medical Qigong has been officially recognised by the Ministry of Health and is used by hospitals and sanatoria for the treatment of various illnesses.
In 1992 Professor Zhang was honoured by the State for the quality of his Qi Gong system, and in 1996 the method of Dao Yin Yang Sheng Gong was incorporated into the nation's fitness programme, and Professor Zhang received the title One Hundred Wushu Master of the Chinese Wushu Federation.
Since creating Dao Yin Yang Sheng Gong, Professor Zhang has continued his studies as well as sharing his knowledge through regular teaching visits to many countries through the world including Britain and America. Though not yet very well known in the U.K., there are nevertheless more than 3,00 practising students and a strong developing network of teachers. It is estimated that throughout the world in excess of four million students are involved in the practice of Dao Yin Yang Sheng Gong.
Today Zhang Guangde is Professor and Researcher of Beijing University of Physical Education Wushu Dept, Honorary General Director of "Zhang Guangde's Daoyin Yangsheng gong Centre", Permanent Member and Vice-Secretary of the Chinese Wushu Research Association.
Although officially "retired", Professor Zhang is untiring in his devotion to Daoyin. He continues to travel the world introducing the benefits of Dao Yin to many thousands of people. He appears regularly on Chinese national television, and is the author of a number of books describing Dao Yin Yang Sheng Gong in detail.