More from Simon Watson´s Online Seminar on the 12 Movement Daoyin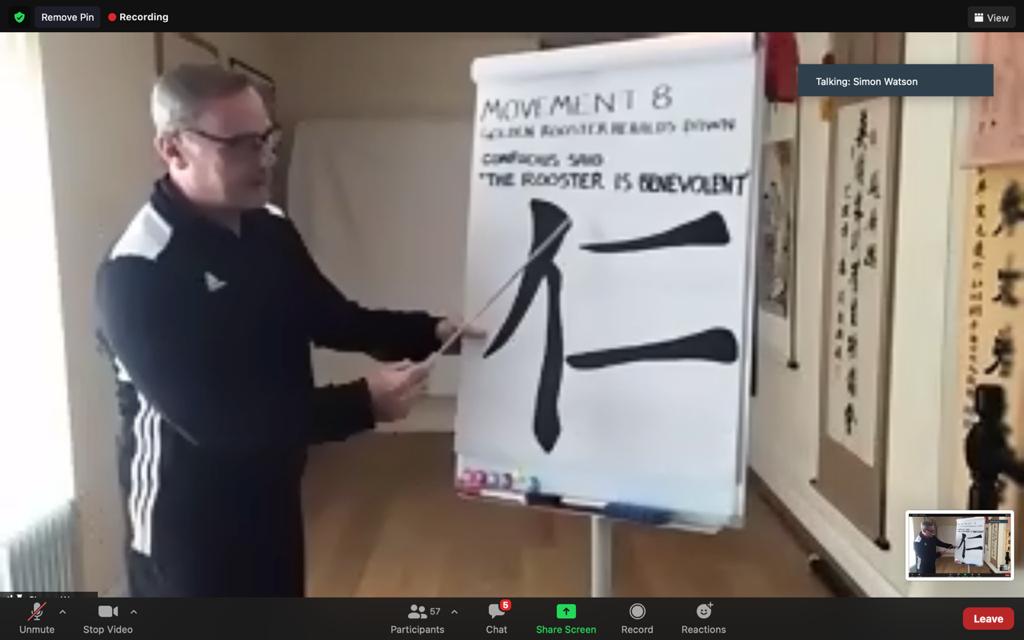 To see more from Simon´s seminar click here or on the image.
To book your place at for the seminar on the second six moves go to the Longfei website.
Welcome to the website of The English Daoyin Yangsheng Gong Association. The Association is a member of the International Federation of Daoyin Yangsheng Gong Associations, an organisation set up to promote the system of exercises devised by Professor Zhang Guangde
This website gives information on Daoyin Yangsheng Gong; its benefits; where you can learn in England, Europe and China.
If you are an accredited instructor and would like your details included on this site please contact Simon Watson
If you have any ideas for items to be included on the site please contact Simon Watson or Erik Foxcroft